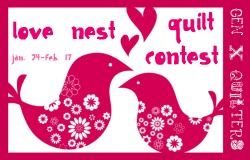 I pulled these fabrics from my stash in November 2009 to start a new
Bonnie
Hunter mystery called "Carolina Christmas.
go! It was replaced with a nice bright white. Yes, that made all the difference.
Debby
Brown.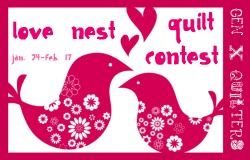 Quilts of Valor
.
This little art quilt went to
Ami Simms
Alzheimer's fund raising efforts and brought in $45.00 for Alzheimer's research. I pieced it from the left over salvage pieces of the spider web quilt and machine quilted it myself.
..and with a couple of extra blocks I made a few of these mug rugs for a Christmas gift.
This little house block was given to everyone that participated in
Beth
's neighborhood challenge. It may get some
unruly
words added.
Which brings me to the latest use of the red and turquoise fabric....."Rhapsody in Bloom". This pattern will be available in the March/April '11 issue of Quiltmaker Magazine which will be available soon.......
Have you seen the
Quiltmaker
blog called Quilty Pleasures?
And have you seen this site yet?
Quilters Club of
America
? It has tons of free stuff (or you can buy a premium package) where you can see more of the Scrap Squad quilts.
Happy Sewing,
Kim